Daniel Whitcomb wrote a breakfast topic this morning about theme songs. The minions in Conquest are extremely aware of my diverse taste in music. Sometimes I'll play various fast upbeat songs to help pump myself up. Other times I'll play slower pieces to help calm myself down.
What are the theme songs of Conquest?
Joe Esposito – You're the Best Around
This is actually Stop's theme song. But that doesn't mean it can't have multiple uses! One of the epic scenes in Karate Kid is when Daniel LaRusso works his way up the tournament bracket into the finals and Joe Esposito is blaring in the background,
Just remember that when it seems like the deck is stacked against you, you're the best… arooooound!
Power Rangers Theme Song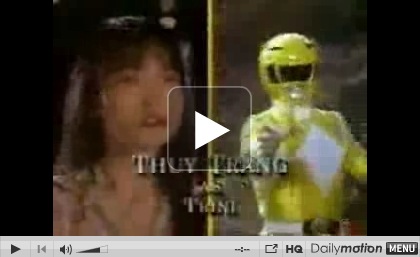 Power Rangers was the Grand Theft Auto of violence blame back in the day. I remember rushing home from school when I was really young just so I could watch the show on TV. How many violent incidents did Power Rangers spark across schools in North America? I have no idea. There was so much controversy about TV violence and it's influence. I looked it up on Wikipedia. 17 seasons, 15 series, and two theatrical films. Wow, really?
Chariots of Fire
One of the most cliche'd songs in existence. Whenever victory comes down to one person, I cue this song right up and starting playing it over vent. For example, several weeks ago when we were testing Ulduar, I had a guy constantly disconnecting. The rest of us were already inside the zone. But he was caught in Storm Peaks trying to work his way to the instance portal. Another example is Warsong Gulch. As our group was carrying the flag across the zone, we were slowly getting picked apart one by one. Conquest sharpshooter Amava had the flag. One of our mages dropped. The Ret Paladin gave Amava freedom before dying. I lit up Pain Suppression and a Psychic scream before my last breath. And it was all that Amava needed (and Vangelis) to make it to the finish line.
Rocky Theme – Gonna Fly Now
Oh my god it's Rocky! And he's being chased by the masses! Go, go, go! The clip shows Rocky literally running through the entire series. As he runs and trains he is cheered on by literally the entire city! This movie must be way older than I am. But the song is no less inspiring. The guy jumps over park benches and sprints across everything. Damn.
Journey – Don't Stop Believing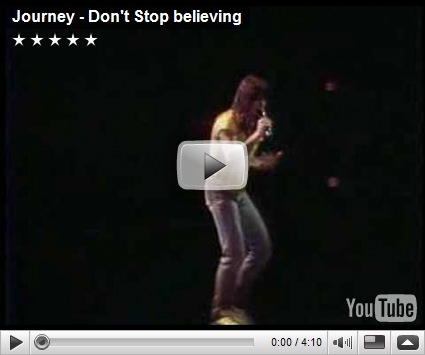 I confess. I've never heard of this song until I saw it on that episode on Family Guy. Since then, it has been converted into a ringtone for my phone. I challenge someone to come up with a Warcraft rendition.
What surprised me most is the hair. Man, did people really have hairstyles like that back then?
Europe – The Final Countdown
Did you just kill the third Drake of Obsidian Sanctum? Enter Phase 3 of Malygos? Does Kel'Thuzad have less than 15% health left? Congratulations. It's the final countdown. You're on to the final stretch and moments away from victory!
Any Final Fantasy – Victory Theme
Yay! Boss down! Loot and you're all set!
Isaac Hayes – Theme from Shaft
If I had my own entrance theme song, I believe the theme from Shaft would be it.
Can you dig it? You damn right.
Enjoy the rest of your Sunday!