I'm so flippin' mad.
Times like this I wish I was a fan of golf instead.
But enough about that. Let's get on to the highlights for this week. The beta cap in Mists has been raised. The big spotlight's on Druids since they get Symbiosis to play with which impacts the rest of us.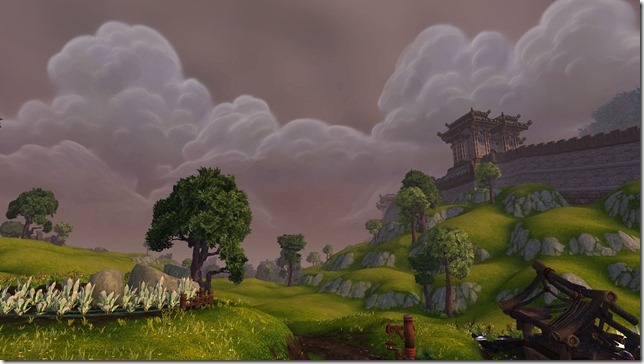 The great wall of Pandaria.
::
Overview of the Mistweaver Monk
In the weekly WoW Insider Raid Rx column, you can get an introductory look at the Mistweaver Monk (The healing one) and gain insight on how the class is supposed to heal. They're going with a hybrid DPS/healing mentality with high mobility.
::
Sunnier has gone self hosting and has gotten a new look, new domain, and new everything. Wear sunglasses. It's really bright. Other than that, you can check out her recent post on the recent state of Brewmaster tanks. A part of me thinks this might be a good expansion to give tanking a shot.
Then there's the other part of me who isn't going to trust the healer to keep my sorry ass alive.
::
Symbiosis: Practical Assignments
This is Lissanna's part 2 of Symbiosis analysis. Found this way more interesting since she has a raid composition with 5 (five) druids. You think deciding things like Focus Magic was hard? Raid leaders will have another level of headaches with Symbiosis to deal with now and here's a theoretical case study on how it would go.