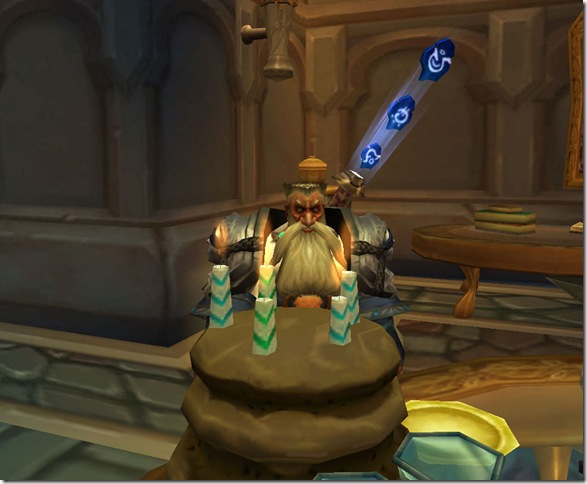 It's getting ever so closer. Until then, I get to enjoy this dee-licious chocolate cake all by myself!
For 9 gold! It was on sale.
Think I'll go take the day off and get away. Knowing my luck, something completely cool and badass is going to happen and I won't be able to report it until Saturday =(.
Kalecgos down to 11% and 16% respectively (both halves). Buckling and gradually losing bodies after the 5th portal set.
Anyway, back to this cake…