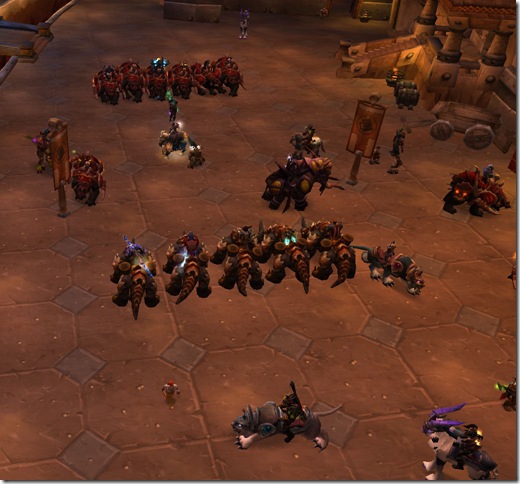 …We call that Shaman over.
Although seriously, who would win in a fight? A Kodo? Or a Bear? The Twitterati give the decision to the War Bears 4 – 2. Now the bears have the two horns (tusks?) on the side that would impale a Kodo from the side for sure. However, the Kodo has a large horn of its own. It would be a matter of who is able to outmaneuver the other first, I'd imagine.
@behemothdan War bear for sure. The kodo may have size but no offense that the bear can't handle.
@Medros war bear
@fernashes war bear all the way.
@ipwn kodos are toougher. war beas are meaner. bears, but it'd be close
@Onawar brewfest kodo would win!
@Knurd Kodo. It's more rare.