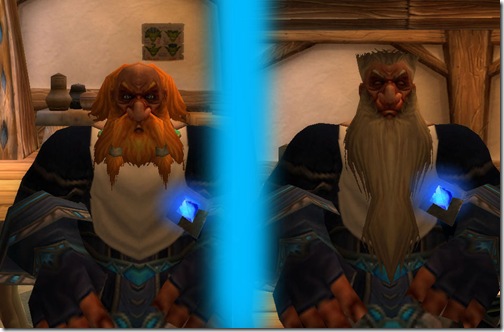 Old Matticus on the left, new (old-er) Matticus on the right!
I can easily explain the hair and color change. The buzzcut is a result of dodging Fireballs and various Shadowbolts. The color is from the age and stress that comes from the weary campaigns against Kael, Vashj, and Illidan's forces. Mallet is older. Much older. The new look helps reflect that. The beard is longer from the lack of contact with civilization. Hasn't had time to properly get a beard cut (trim).
What about you? Let's see your haircuts!
* Syd, Wyn, feel free to edit this post if you like to include yours along with descriptions.