The default UI's been updated in the latest patch 5.2 PTR build. We've clamored for the ability to view absorb information. That stuff was added into the combat log sometime ago. Now we can actually see how much our shields will absorb for in the various frames.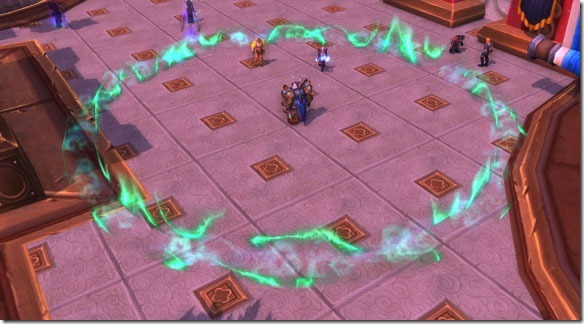 Monks get a new Level-60 talent called  Ring of Peace:
Ring of Peace forms a 8 yard sanctuary around the target for 8 seconds, causing all enemies in the area of effect to be silenced and disarmed.
What you don't see in the above picture is that the ring gradually diminishes and grows smaller in size. You bet it's a PvP talent! It's great for any defensive or offensive work that needs to be done. If I manage to root a bunch of players, I hope a Monk drops this right on top.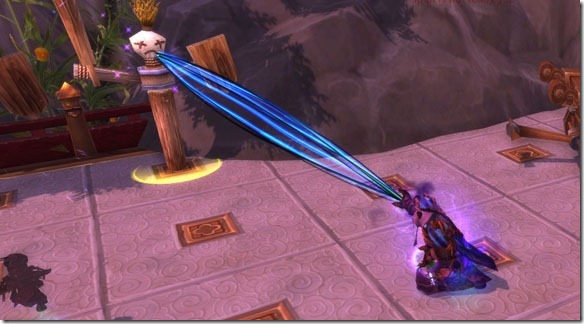 Finally, here we see the reworked Shadow Word: Insanity.
For Shadow, this ability causes Mind Flay to gain the Insanity effect when it's cast on a target with 3 Shadow damage-over-time spells on them. Insanity causes Mind Flay to deal double damage for the duration.
In essence, when your target has 3 DoTs active, Mind Flay does double damage. Now my question for the theorycrafters is this:
Since Mind Flay will always do double damage with 3 DoTs up, does this mean we should activate Devouring Plague with only 1 Shadow orb or continue to save and use Devouring Plague at 3? The only way to negate this question is if the Insanity effect were to somehow scale based upon the potency of Devouring Plague.