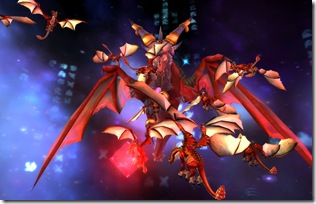 We took out Malygos. A job well done to everyone that showed up tonight.
With this kill, we now set our sights on Sartharion with 1 (maybe even 2) Drakes up.
Upping the bar
It's been decided that we'll be looking hard at shoulder enchants and head enchants of all players who wish to raid. It should go without saying that players should already be working on the necessary rep on their own time. I'm extremely impressed with the quality of players and raiders. There is still room for improvement for a number of them.
Thankfully, my exams are over now which means I can turn back full time to the blog for the next few weeks.
Being the generous boss I am, I could give them the entire winter vacation off. I've got some ideas stewing around on assorted Post It notes. If there's anything you'd want to read about or any questions you may have, make a comment here.
Yes, my thoughts on the CoH nerf are on the way.