In this post, Amava of Amava Knows Aggro looks at the often underhealed Hunter pet and why they should be extended heals.
Hello, my name is Amava. I'm a raiding Hunter who transferred to the Ner'Zhul server to join Conquest shortly after WotLK was released. As a damage-dealing player, I've been a long time reader of World of Matticus because knowledge of the whole spectrum of specialties and roles helps build the foundation for a successful raid. When Matt put out his Guidelines for Guest Posters, and specifically called out a Hunter post as "lets not go there", I just had to plead my case to the healing community.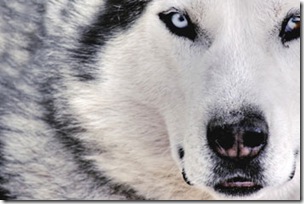 Awareness of your fellow raiders' strengths, weaknesses, needs, and desires helps make you a better member of your team. Over the next few minutes, I'll hopefully convince you that any mana and GCD's that you can spare for a Hunter's pet directly helps the raid succeed. Let's explore five reasons you want to keep an eye on those critters…
Say it with me: D. P. S.
If you raid, I'm willing to bet you enjoy dead bosses. There's a million and one factors that go into killing a boss, and one that stands out very visibly is the need for enough damage per second to bring the mobs health to zero before the Enrage Timer dings. The pet of a Hunter of any spec brings a solid chunk of DPS to the raid. If the Hunter is a Beast Master, even more so. WWS reports show BM pets doing 45-50% of the Hunter's total damage. Take for example a recent Conquest raid on Patchwerk in Heroic Naxxramas. Two BM Hunters. Two kitties. Two Thousand DPS. Each. Actually, closer to 2.2k each, but that didn't fit nicely with my Two-Two-Two structure. Bottom line: Hunter pets bring massive DPS to your raid. Please help keep them alive.
Buffs and Debuffs
One of the most important parts of raiding is having a solid Raid Composition. There is a plethora of raid buffs and boss debuffs that all work together to boost the performance of your raid of 25 unbuffed toons to the equivalent of 28-29 toons. Ghostcrawler says, "Bring the player, not the toon." Blizzard has given a variety of options for fulfilling each of the buff/debuff categories which is outstanding from the perspective of a Raid Leader trying to get a team together, and Hunter pets only serve to increase the flexibility. I'd like to modify GC's statement, "Bring the player [and the pet], not the toon." Since patch 3.0.2, there are a number of options for a Hunter to bring if your raid is lacking a particular capability. Some examples are a boost to the Attack Power of nearby players, a reduction in the armor level of the boss, or make the boss miss its next attack (tanks and healers should love this one). Dead pets bring no buffs or debuffs, so please help keep our pets alive. Communication is the key to a successful team, so I encourage you to discuss with your Hunters to see what special abilities their pets are bringing to the raid.
Cuddly
Everybody loves animals. Even animal haters, deep down inside, love animals. The haters are probably just harboring spite from a single bad encounter, and are irrationally prejudiced against the whole Animal Kingdom. I mean, even the Grinch has a dog. But I digress. It's something primal; something instinctual from our roots. We love animals. There's a subtle and subconscious benefit to your raid. It boosts morale seeing those fuzzy wuzzy pets charging off to battle, or just yawning and fidgeting while they patiently wait for everybody to stop going /afk. They're also cute as hell when they accidentally go off and aggro the next pack of mobs or two. Blame the Hunter, not the pet.
Off-Tanking
Ever since patch 3.0.2, some Hunter pets make outstanding tanks. There are a whole slew of options, but most notable ones are Gorillas, Bears, and Rhinos. Before WotLK's release, at level 70 there were reports of pets main tanking Gruul. At level 80, I've used my Gorilla to solo Utgarde Keep and nearly all of The Nexus. They are quite sturdy, can be spec'ed to resist lots of magical damage, and generate a respectable level of threat. In a raid environment, if you need to occupy the attention of a mob or two, a Hunter's tanking pet brings some fantastic flexibility to your team. Just like the official tanks, our pets are going to need some love from the Healers. Do keep in mind that a tanking pet won't deliver as much DPS as a ferocity pet, and I'm unaware of any reasonable way to make my pet uncrittable, but they do provide more options to your Raid Leader, which can be priceless in a pinch.
Spirit Bond
Here's one that should really hit home for a Healer who wants to boost her numbers and top the healing meters. Mid-way through the Beast Master talent tree is a talent called Spirit Bond. Putting 1/2 points in this talent boost all healing that both the Hunter and the Pet receive by 5/10%. On the surface, it does not really look like a raiding talent, because it doesn't directly boost DPS at all. However, the BM tree is a little messed up, and Hunters often find themselves with one or two points that really have no nice home, but need to go somewhere to allow access to the sweet and juicy talents deeper in the tree. Any mana you invest into a Hunter's Pet will boost your individual return by 10% if that Hunter goes 2/2 in Spirit Bond. Communication is the key to a successful team, so I encourage you to discuss with your Hunters to see where they put their points.
Wrap Up
This is my top five reasons you want to heal my pet. Whether its raw numbers-based action or the softer side of a cuddly belly to pet between wipes, we all win when you keep our pets alive. What other reasons are there for keeping our furry friends alive? Or are you one of the haters who'd rather sit outside the FSR for just one more cooldown than lift a finger to help a kitty out?
Image courtesy of clix