For Holy Priests interested in capturing a glimpse of how and what top end players do push themselves to the limit, one of Ensidia's Holy Priests has written a guide to specs, gems, gear, and spell casts.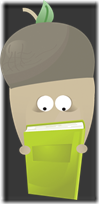 Quick Notes
One of the suggested specs is a 13/58/0 build which does not have Mental Agility nor Inspiration. This is a more specialized build which relies on Test of Faith and Healing Prayers for short, high healing demand type of encounters where Priests can afford to blow through mana.
In regards to gems, Poptisse advocates any gems with Intellect in the various sockets but notes that other gems will work just as well based on your personal preference. While I knew Intellect gems were the go-to gems for Discipline, I didn't know it would be prioritized as high for Holy Priests. It must be due to the result of the Spirit nerf. Intellect didn't really get better. Spirit just got slightly hit.
Caution: The guide you're reading is written by one of the top Priests in the world. She's in Ensidia after all. That's a guild that probably has a plethora of raiders and players to choose from based on varying roles that are needed by different encounters. Most of us do not have that luxury. We have to make do with what we have which means we have to be more "all around". There is a ton of valuable information but that doesn't mean you should go out of your way to copy everything exactly. This is just an insight as to what a top tier Priest does. Read it, learn from it, and find out what works best for you.
Monday links
General P.X. Kelly: "Listen carefully to the principles of leadership we will teach you here at Quantico, but always apply them within the framework of your own personality. A successful leader never languishes in the comfort of a swivel chair. The most important of all troop-leading steps, yet the one most often neglected, is the last – to supervise. And you supervise by being out with and devoting the bulk of your time to our most important product – people. You can always catch up on what you thought was essential paperwork during the evenings or on weekends, but once neglected, you will find it extremely difficult, if not impossible, to catch up on people."
Other notes
Noblegarden sucks. Haven't seen this level of spawn camping since the days of Halo and Day of Defeat.
Had a few questions about this. Yes I'm always interested in guest posts and promoting blogs of others. Just be sure to follow these guidelines.