So, I went to Undercity to see the new skin for Lady Sylvannas: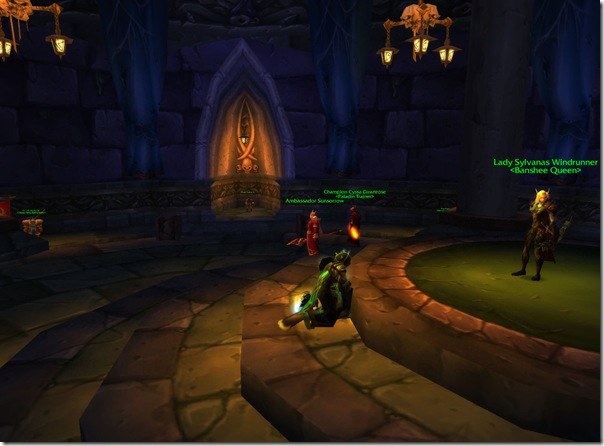 While boarding the Zepplin to head back to Northrend, this little convo took place:

I blurred the name, because I didn't think to ask them if I could use this….. I'll put it up, edited back in if you let me know that it's okay.
Totally made my day.
If you're in beta, feel free to say hello! It's always nice to meet someone that finds value in what we write here.
Luv,
Wyn