Image is courtesy of Brian Hough.
Kind of a fun title, no?  I'm ready to let the "fail" jokes ensue!  Mwa-ha-ha-ha!
In all seriousness, the folks over at Raid Warning (xSeven and Epiphanize) have assembled this special podcast (scheduled to be released March 1st) – a roundtable of some of the community's most prominent priests.
Raid Warning's last roundtable, Wild Shots, was a huge hit.  It was a roundtable of some very well-known hunters in the community.  You can follow links on their site to listen.
As for Power Word: Fail, I cannot be more excited for this event.  I've been recording with these guys for a while, and it's always a blast.  If Wild Shots is any indication of the level of discussion we'll have, then you're sure to get some detailed insight into "The State of the Priest".
Here's who you'll have the pleasure of hearing:
This podcast is going to center around questions you provide by emailing Raid Warning here.  We take your questions and discuss them throughout the podcast, as well as current news and speculation. 
I hope you'll all submit questions, and check it out on March 1st!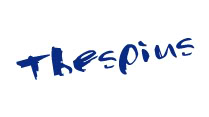 Email: Elder.Thespius@gmail.com | Twitter: @Thespius