As Priests, we exist in two healing realms: Holy and Discipline.  Discipline and Holy.  I say that because one is not superior or inferior to its counterpart.  Each specialization has its own tree.  Each has its strengths and weaknesses.
We were told way back before Wrath of the Lich King that these two trees were going to serve different fundamental purposes: Tank-Healing or Raid-Healing.  Seems simple enough, right?  Once Discipline Priests got past the backlash of "Disc is PvP lol" malarkey, people started learning that Discipline Priests can actually function as Tank healers.  If all of our tools are used in concert with each other, we can be a damn good single-target healer.
Is Discipline, though, viable as a Raid-Healing spec?  That's debatable.
As with most aspects of this game, everything is going to be viable as something other than it was intended, depending on the situation.  For Discipline, Loatheb is an awesome example.  Although our talents are angled towards single-target healing, a combination of PW:S, Prayer of Healing, Penance, and quick Flash Heals (all powered by Fungal Creep) make us a formidable Raid Healer in a short amount of time. 
Another example is Deathbringer Saurfang, the last boss in the first wing of Icecrown Citadel.  It seems widely accepted now that a Discipline Priest shielding the raid helps reduce the amount of Blood Power that Saurfang gets via Blood Link.  The sooner Saurfang's energy reaches 100, the sooner a Mark of the Fallen Champion gets put on a random raid member.  Absorbs from PW:S, as well as Divine Aegis, reduce the amount of Blood Power he receives.  Thus, fewer Marks on the raid, which means you can obtain I've Gone and Made a Mess with ease.  Not to mention, you get the boss down faster and easier.
Beyond the Situational Awesomeness
I've seen a trend of Discipline Priests insisting that they only raid heal.  They seem to hate the idea of being locked onto one or two tanks and will choose to "bubble spam" the raid.  An occasional spell other than PW:S might be used, but it tends to be a one-button spam from players like this.
I have no problem with people trying something different or off the beaten path, just so long as they're smart about it and demonstrate a mastery of their choice.  I'm sorry to say, but playing Whack-a-Mole with Weakened Soul hardly shows mastery.  In cases like Saurfang, it's a conscious and strategic choice.  In other cases, it's a waste of mana.
Power Word: Shield / Rapture – Through Borrowed Time, we've received a nice scaling talent as a Discipline Priest.  It's a valuable spell to the Discipline Priest, but it's not the only spell we have available.  Since Rapture returns mana to you (ideally equal to or greater than the cost of PW:S), it increases your longevity as a healer, making PW:S one of the front-runners in our arsenal.  Notice, though, that Rapture only triggers when a shield is "completely absorbed or dispelled."  Yes, partial absorbs are better than no absorbs at all.  However, in quite a few cases, the raid won't take damage for a while.  Any shields that are put up on raid members that aren't even touched is a total sacrifice of that mana.  Let's say your PW:S costs 666 mana (yes, mine does).  If you cast it consistently, and 10 of them don't even get touched, you just threw away 6,660 mana.  How much damage did you prevent?  Zero.  If you're casting PW:S consistently, Renewed Hope will be up the whole time.  Since it doesn't stack, those 10 shields mitigated no extra damage.
Grace – This fun talent, at the start of WotLK, used to be allowed on more than one target at a time.  Once Blizzard thought that was a little bit overpowered and was steering Discipline away from it's original intent, they restricted Grace to one target at a time.  As a single-target healer, Grace is a great tool to have (though I wish it could be on up to three targets for fights like Marrowgar and Goremaw).  As a raid healer, it's a wasted three talent points.  I find it particularly hard to assist with raid healing without using either Flash Heal or Penance (or the occasional hasted Greater Heal – all three of which activate Grace).  In most cases, you'll be snipe-healing multiple targets.  If not, you'll use a couple heals to top someone off, then off to the next target.  Grace isn't given the chance to shine.
Where To Go From Here
Spec – I currently rock out a 57/14/0 spec.  I've tried various versions of it, but this spec just seems to work really well with the way I play.  I like to use Renew to help pad the tanks, or throw some on the raid to help out.
Given what I wrote above about Grace, I would choose to sacrifice those points and put them elsewhere.  I threw together a 52/19/0 spec if I were to try to re-work myself into a raid-healing Discipline mode.  I also took the points out of Focused Will (sacrifice some crit) and switched Spell Warding to Divine Fury.  I topped out Divine Fury (taking one point from Inspiration), and grabbed all three points of Improved Healing.  The goal is to hopefully rotate Greater Heal more into your rotation and make it (and Penance) cheaper to cast.  You still get powerful shields and good utility, but it's not the end of the world trying to keep Grace up. 
Spells – As I pointed out above, I'm not a big fan of the "bubble spam".  Sure it may look good on World of Logs or the estimated "absorption meter", but I think it's impractical.  I'm not in a raid to top a meter, I'm there to keep the whole raid alive.  With the alternate spec I suggested above, sniping Flash Heals and Penances is a great way to keep the raid up, as long as you're also utilizing Prayer of Mending, Renew, and Prayer of Healing as well. 
If you choose to keep a variation of the first spec, then keep in mind the benefit of keeping Grace on your primary target.  You're not going to be the most amazing raid healer, but you can certainly help out:
Prayer of Mending – I always keep this bouncing.  There are addons available to let you know when your charges have run out.  I tend to cast mine whenever it's up.
Renew – If you put the points into Improved Renew, you can help out the other raid healers with this one.
Prayer of Healing – Although a bit of a mana drain, it's amazing when it crits and each member gets his/her own Divine Aegis shield.
Binding Heal – ?!?!?! you say? I use this spell when I just need to single target someone.  Yes, it heals me at the same time.  Higher mana cost, the self-heal may be worth it, and I can keep the Grace stack on the tank.  I've tried both ways, and using Binding Heal has seemed worth it to me.
So there you have it!  I've always felt that Priests are incredibly versatile healers.  I don't enjoy one-button spams or anything proved to be "easy-mode casting".  We have an amazing arsenal of spells available, and using all of them can make us unstoppable.  There's no reason you can't take the intricacies of our class and harness them to do what you need them to.
My point is that if you're going to go off the beaten path, think about what you're doing before you take that step.
How do you feel about Discipline raid healing?  What other tricks have you figured out over time?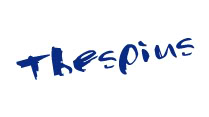 **Image credited to the Elitist Jerks forums**
Email: Elder.Thespius@gmail.com | Twitter: @Thespius