Nevermind that Retribution Paladins are overpowered.
… of that class balance is non-existent.
… or that herb prices are off the charts.
… or the mount and pet disappearing bug.
… or messed up UI's.
There is one major problem that trumps them all. Did you know this issue has been prevalent since the era of Molten Core? It wasn't an issue then, sure. But it always represented a thorn on the side of raiding Guilds everywhere.
In Burning Crusade, Blizzard has proven yet again they glaze over severe problems. They addressed many mistakes since Vanilla WoW and showed some savvy in raid design in Burning Crusade.
When I went into Wrath with the intent of beta raiding, I prayed long and hard that this monstrous issue would be fixed. To my utter dismay, I have discovered they have not. Do you realize what this means? This could potentially kill Guilds everywhere before they even get off the ground!
The colossal problem that I'm referring to?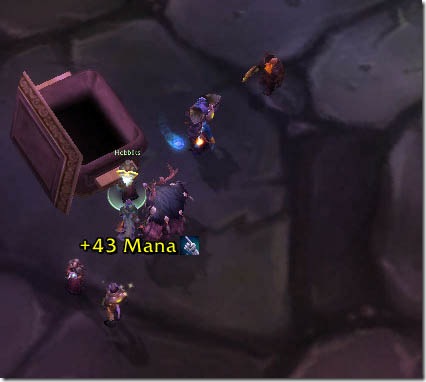 It is the looting of chests.
In Molten Core, it wasn't a problem as raid leaders could master loot items.
In Karazhan, there were only 10 players to worry about with everyone wanted badges.
But in Naxxramas, the 4 Horsemen drop a chest. With Badges (or Emblems). They're lootable by everyone. That's 25 players who want badges. 25 players that will be spam clicking the chest.
This is a serious problem.
25 players each taking 10 seconds to loot a chest.
That's almost 4 minutes of pure chest looting.
Which means it's 4 less minutes to save the world.
Something must be done!
Image credits: coolza