Here's a first look at the new VoA boss.
This what ultimately VoA is going to look like. We have an Earth boss, a Storm (air) boss, and now a Fire boss. I wonder where the Water boss is going to be situated.
Boss abilities
Not sure if there's official names for them. That video was shot from the perspective of a Warrior (Arms I think).
First ability is the assorted flame patches that drop around. Stand out of the fires.
Second ability is the flame whirl like thing he does where he spins around and unleashes fire in every direction.
Expect this boss to drop tier 9 level loot.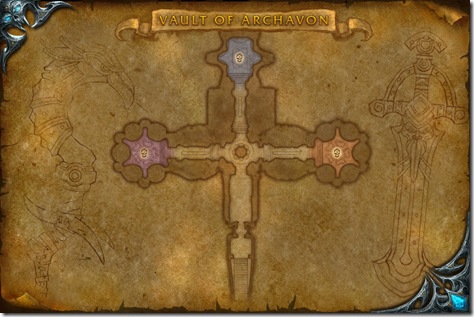 I'm still downloading the 1.15 GB file right now for the PTR patch. I should be suiting up and ready to go within the next several hours.