Haha!  Hey!  Hey!  I got a great one for ya! 
"What do you call a 5% buff to Power Word: Shield?"

"Insignificant."
Wait!  I got another one!
"Name something fun, interesting, and awesome that gets replaced by something as mundane as a bowl of rocks?"

"The Priest Tier 10 4-piece Set Bonus."
Let's bring everyone up to speed.  Not all priests are at a place where they can experience, or even look forward to the set bonuses of the current tier.  The current Tier 10 4-piece is as follows:
Your Circle of Healing and Penance spells have a 20% chance to cause your next Flash Heal cast within 6 sec to reset the cooldown on your Circle of Healing and Penance spells.
Avalonna at talesofapriest.com has a great write-up of how beneficial this was to Holy Priests.  Now, I have very little knowledge of Holy, since I'm primarily (and almost solely) Discipline.
From a Discipline standpoint, this was amazing as a tank healer, or even a Discipline raid healer.  Follow me on this one, as it's my first attempt at something resembling theory-crafting.  I apologize in advance if my numbers are off a little bit.
The "Math"
Penance is 16% of your base mana.  You get 3 pulses of healing.  I can crit all 3 for ~14k.  Flash Heal is 18% of your base mana.  With Glyph of Flash Heal and Improved Flash Heal, it's less.  I can crit and get about ~9k (with a 3-stack of Grace).  Penance is relatively cheap, and heals more than Flash Heal.
With full raid buffs and the Borrowed Time proc, my Flash Heal cast is ~1 second.  With Glyph of Penance, the cooldown is down to 8 seconds (thanks to the lovely Penance nerf we had a while back).  So, you're telling me I have a chance to reset an 8 second cooldown with a 1 second cast?  Yes, please! 
Not to mention that Avalonna also points out in her post that this Flash Heal! proc doesn't have an internal cooldown.  It's possible that you can have a string of Flash Heal -> Penance -> Flash Heal -> Penance -> etc. etc.  Even without worrying about Grace, this becomes pretty powerful. 
The Fun
When I was first looking at the likelihood of getting my Tier 10 set, I was salivating at the mouth for a cool and interesting 4-piece bonus.  Look at what we've had in the past:
Tier 7 – Reduces Greater Heal cost by 5%. (Discipline doesn't really utilize this in most circumstances.)
Tier 8 – Casting PW:Shield grants 250 spellpower for 5 seconds. (Obviously useful for Discipline.  Kinda "meh" for Holy.)
Tier 9 – Increases Divine Aegis and the initial hit of Empowered Renew by 10%. (Blizzard gets the idea to involve both specs.  Still, marginal increase.)
So finally, we get a Tier bonus that's interesting, challenging to work with, and it gets tossed under the bus.  If it was deemed overpowered, a simple fix would be to either shorten the window needed to cast the Flash Heal, or reduce the chance for it to proc to less than 20%.  I feel that completely redesigning it was a bad move on Blizzard's case.  People need to understand that this game is organic.  I personally enjoy having to tweak my playstyle a bit to get more "oomph" out of my healing.  The Tier 7 set had me speccing into Divine Fury and utilizing a Borrowed Time-hasted Greater Heal for a while.
The Replacement
Our incoming Tier 10 4-piece set:
This bonus now increases the effectiveness of the caster's Power Word: Shield and Renew spells by 5%.
Sorry, I just gagged a little while reading it again.  Blizzard has gone the "easy route" and just given us a static stat increase.  As far as Discipline goes, it's a sad one at that.  Thanks to math from Zusterke, I'm able to whip out some numbers for you.
Let's say you have 3000 spellpower, raid-buffed or not.  Your glyphed Power Word: Shield will total 8,813 (as of right now).  At 3200 spellpower, it's 9,177. 
With this new "buff", those numbers change to 9,254 and 9,636, respectively.  You're looking at a 441 and 459 jump.  Even at 4000 spellpower, you're only increasing your shield by 532 points of absorption.  With how bosses and mobs hit, this is hardly worth even considering. 
Even if you're able to keep up PW:S on the raid the WHOLE time, you're preventing only ~11,500 extra damage every 15 seconds. 
Hence, this bonus is far from worth it to me.  Dawn Moore wrote up on WoW.com her initial thoughts on the changes.  She writes:
"Still, the buff is exceptionally good. The only problem with it is that so many priests who turned their back on the tier gear for other badge items (such as shadow's tier gear) with better itemization are now going to be screaming bloody murder."
I disagree with the phrases "buff is exceptionally good", "only problem", and….well, hell, I disagree with her.  I really don't know any Priests that I game with or interact with in the blog/twitter communities that were against the original set bonus.  If anything, those that were on the fence about the bonus were quick fans once they actually acquired the bonus.  This news of "4-piece hatred" came out of nowhere, as far as I'm concerned. 
Then again, I'm just one person.  It looks like I'll be going the route of dropped loot, crafted pieces, and off-set badge gear.  This particular Priest isn't too thrilled about the change.
Other Thoughts:
Lilitharien from Divine Aegis
Miss Medicina's "To Bonus or Not to Bonus"
How do you feel about it? How does this affect your gearing strategy as you make your way through the content?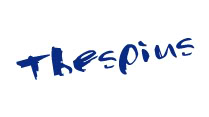 Email: elder.thespius@gmail.com | Twitter: @Thespius