While patrolling the Plus Heal forums earlier, I ran into this thread. In it, the original poster laments the reduced healer requirement in order to achieve Ulduar's hard modes. And why not? Let's take a quick look at some of Ulduar's heroic hard modes.
Hodir – 32.5 million health, 2 minutes. 270834 DPS required
Thorim – Running the gauntlet in 3 minutes after the snake and the ads are eliminated
Deconstructor – Bringing the heart from full health to zero in 20 seconds
The DPS requirements for the average raid is simply inconceivable. Honestly, there's just no way to whip out DPS of that magnitude. The only way to even come close to doing that is to sit healers and tanks and go with the bare bones minimum.
Now let's stop and think about this for a second. Take a deep breath. More importantly, let's take a step back.
Hard mode is hard
When Ulduar came out, Blizzard released it with the intention of offering multiple variations of different encounters. The strategy here is to cater towards as many players as possible. The more dedicated raiders could feel good about themselves going after hard modes and earning the higher level of loot. Players that wanted to take it a little easier could take on the bosses in their base form.
Everyone wins.
Hard mode is designed to separate guilds and spread them even further in what I like to call the progression gap. The higher you are on the curve, the better stuff you get and you can scale your guild's difficulty accordingly. Not every guild is capable of doing hard mode for whatever reason. It's not meant to be easy. It's not meant for every guild.
When making the decision to jump to hard mode, there are two possible methods to go at it.
Method 1: High octane DPS right now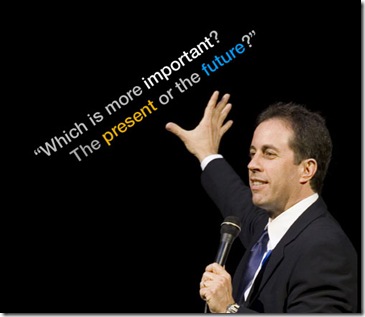 Current DPS output for everyone has a limit: Your guild's gear. In order to increase DPS, you either switch out tanks or healers and replace them with DPS. Every player added is another 4000-7000 DPS depending on the class.
You saw Hodir's requirements above.
A little over 270000 DPS.
Obviously the risk here is that you lose raid stability. As in, the lower the amount of healers the higher the risk of not being able to stabilize and recover.
The tradeoff is that you have a chance at accomplishing hard mode right now.
Method 2: High octane DPS later
You continue to work on Ulduar and upgrade your raid's gear as much as possible.
Even on the test realms when Hard Modes were enabled, Ursula McWeaksauce had to dispense the Shirt of Uber. It's an increase in the overall raid's stats by 8% and ratings by 130 assuming we're decked in full Naxx gear.
For example, the raid DPS output of 4 healers, 20 DPS, and 1 tank right now could be the same as 6 healers, 18 DPS, and 1 tank 8 weeks later.
You don't have to stack raids with with DPS unless you fully intend to do hard modes right now. You can farm easy mode Ulduar for a few weeks and gear out the players accordingly to raise the overall gear contribution gradually from your players.
To finalize
Jerry Seinfeld ran into a similar problem. In his words:
I was in the drug store the other day trying to get a cold medication…

Not easy. There's an entire wall of products you need. You stand there going, Well, this one is quick acting but this is long lasting… Which is more important, the present or the future?
How fitting.
In order to meet the requirements for hard mode, you can either raise the quantity of DPS or raise the quality of DPS. Either way, your raid group will reach that minimal floor that hard mode demands. All this does now is determine when your guild can do hard modes.
Do it now with a stacked configuration.
Do it later with the same configuration.
The choice is yours.