Image credited to Blizzard Entertainment
Since the days of Burning Crusade, we've seen the rise of the Heroic.  Five brave heroes banding together to take on our favorite dungeons, but the foes are much more formidable.  The badges/emblems, the epic loot, the reputation, the Nether/Orb, and the Heroic Daily.  These have become staples of our WoW community.
My personal favorite?  In BC, I loved Shadow Labs.  People whined about it taking too long, but I loved it.  In WotLK, it's hard to choose a favorite.  Nexus, Utgarde Pinnacle, and Halls of Lightning certainly rank among my favorites.
However, as a WoW player from any walk of life, you've probably been a part of this conversation:
"Hey, does anyone wanna do the daily?"
"Sure, I'll go!  I still need emblems for my heirloom piece."
"Yeah, me too!"
"Has anyone checked what the daily is?"
"Lemme check."
(Pause for dramatic effect)
"Oculus."
"….F*** that."
"Yeah, forget it."
Oculus is the second dungeon in Coldarra, the subregion in northwest Borean Tundra.  There it sits, laughing at all of us.  It touts itself as the most hated heroic we've ever set foot in.  Even Heroic Shattered Halls was manageable once you got geared enough.
Trouble usually comes from coordination and orientation.  Being the first 5-man to introduce flying mounts, I'm grateful that I can't lose my driver's license by the horrible flying I do in Oculus.  And trying to get a PUG, or even a late-night group of post-raid guildies, into a focused mindset to handle the rotation needed to down Eregos is a chore unto itself.
Combined with a slew of other issues we've all come to hate, Oculus has become the least-run Heroic in the game.  People loathe it.  Forums and blogs feed the hatred.  I have yet to complete Proof of Demise, simply because I can't stomach the thought of doing Oculus.  Even in my guild last night, I heard someone say, "I'll run any Heroic but Oculus."
A Brand New Day
Thankfully, Patch 3.3 is going to bring us some treats to ease our anger.  It was just announced in the patch notes that Oculus is getting nerfed.  **Pause for roaring applause**
Many bosses and creatures have had their total health reduced.
Several bosses and creatures have had cooldowns on specific abilities increased, effect durations reduced, and damage on some of these abilities reduced.
Ring-Lord Conjurers and Sorceresses now hang out in packs of 4 instead of packs of 5.
Vehicle scaling on the drakes based on the rider's item level has been increased to make them more powerful.
Perhaps Blizzard has finally noticed the dust collecting below the portal of this monstrosity.
Oculus was by no means impossible, but it definitely was a bit too challenging for its level.  Especially now with the Emblem grind going full force, this shift puts Oculus into the mix of "Chain Heroics".
I'm looking forward to trying out the new Oculus to see if I can heal through it without wanting to pull my hair out.  I also look forward to trying my hand at some fancy achievements that I never got to try before, such as Amber Void, Ruby Void, and Emerald Void!  Another step toward my goal: Glory of the Hero.
Do you agree with the negative stigma surrounding Oculus?  Are you looking forward to its facelift in Patch 3.3??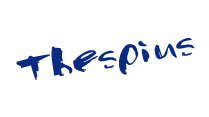 Email me: elder.thespius@gmail.com  |  Tweet me: @Thespius