In my morning perusal of MMO-Champion, I came across a Blue Post from our friendly neighborhood crab (AKA Ghostcrawler) about the mandatory nature of Shamans. You can read the whole post if you like, since there are some compelling arguments on both sides.  However, I want to draw your attention to one specific part that caught my eye:
For now, in Cataclysm, we are just sharing even more of the buffs and debuffs across a wide gamut, especially very powerful ones like Bloodlust and Battle Rez,….
Say what now?!! We can all agree that Rebirth is a very nice ability to have in progression fights. It's the only ability to bring someone else back to life in the middle of combat. Sure, Shamans have Reincarnation, but Rebirth allows any class to return to the land of the living.
Even our beloved Goblin Jumper Cables XL lack the ability to rez in combat.
Another Battle Rez?! What an awesome addition, if you ask me. Especially if the intent is to make 10man raids more appealing. There won't be a need to stack druids on harder fights where a lot of people are "off'ed". Take a look at a couple other skills that are being shared:
Warlocks are getting Dark Intent, which is sort of a mirror of the Mage's Focus Magic.
Who is going to get it, though? The new class abilities show no sign of another in-combat resurrection, even amongst non-healing classes. Will it be something that can be learned like the Jumper Cables? Or will it be assigned to one specific class? With the latest tweaks to Guild Perks, we can't expect it to be one of those. Blizzard doesn't want those to be game-changing abilities.
So, who do you think it will be?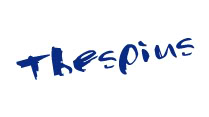 Email: Elder.Thespius@gmail.com | Twitter: @Thespius