Sometimes there is nothing more frustrating in a raid than watching your raid wipe. I feel that the only thing more frustrating than the wipe itself, is watching the healers get blamed right away. As a raid officer and healing lead seldom do I let things really truly get under my skin. But when I see a wipe and I hear the question in vent
"healers, what happened there?"
It raises my ire. I understand that healing is something that quickly comes under the analytical scope when an encounter fails. But when you have someone assigned to lead the healers it's their job to find out what happened, and on the off chance they do find something wrong it is their job to address and resolve the issue. When a tank or dps starts berating healers about what happened it gets on everyone's nerves. We're going to use the term Healer Rage here. Healer rage can take many forms, quiet determination, outright aggression, passive aggressive behavior (such as "missing" a heal on a target) all the way up to outright quitting. You might remember my first post here on World of Matticus where I talked about the 5 Archetypes of the Healer. I broke down what makes a person choose to be a healer in a game like World of Warcraft. Each of those healers are still around and kicking and always will be.
Today I'm going to talk about some general misconceptions about healers, as well as what triggers Healer Rage and how different healers deal with it.
5. All healers are created equal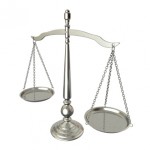 There are a lot of people who seem to think you can equally exchange Healer A for Healer B and see no difference in the performance of the raid as a whole. I'm not talking classes here, purely about the player. This might seem like it doesn't happen but it does, and quite frequently.
"Why not bring Dude B, he's just as good as Dude A?"
Now I'm not trying to be elitist and talk about difference in skill, but the truth is we all have our strengths. Some healers are better at tank healing, they understand it better. Others are better topping off a raid. Some know the intricacies of a short burst fight and intensive healing, while others still are built for longevity fights. We all have our specialties our niche. The idea that you can take any healer and slap them anywhere and get the same performance is not a good one to have.
Why this causes Healer Rage
Dude B is a tank healer, he revels in it. It is his specialty without question. Dude A is a raid healer, he knows the in and out of everything there is to know about keeping the raid at peak health. Raid officer decides to switch their assignments. Dude A is now on tanks and Dude B is healing the raid. When you take a healer out of a comfort zone it is akin to dumping a bucket of cold water on a sleeping person. While some people can handle a shifting role like that, we all tend to have our preferences. Moving  us from those preferences tends to make us just a tad bit grumpy.
4. All healing capable classes are built equal
Some people think that all classes are equitable. What I mean is that a Resto Shaman is the same as a Holy Paladin as a Resto Druid as a Priest. Lets be honest, while this has become closer to the truth over the many years that we've been playing this game, it is still a ways off. Sure my Shaman is capable of healing a single target quite well, But an equally geared Discipline Priest or a Holy Pally will beat me every time and vice-versa for raid healing. Sure you can stick them in that roll, but results might not be optimal. This is considering the merits of the classes and talents without accounting for player skill.
Why this causes Healer Rage
Just like above, when you take someone out of their safe spot people's nerves are on edge and performance can often times suffer. Over the years I've come to realize as healers, we tend to like our niche. When Shaman were usurped as the kings of raid healing, there was quite a loud outcry on the forums and through the WoW universe. This is very much the same as the reasoning behind the rage of number 5. I've also noticed in both 5, and 4 here that healers thrust out of their comfort zone tend to be quieter and deal with their rage about it more internally.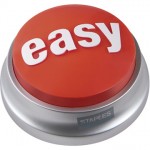 3. Healing is Easy!
There are some people out there who feel that healing is the easiest job in the game. I'll be honest, there was a point where I felt that way. That was when I was playing a hunter in 40 man raids and before I had ever touched the healing side of a Shaman. Nothing could be further from the truth. Healing is one of the most stressful aspects of the game. You are responsible to heal any damage taken in a raid, people look at you to stave off that wipe or to keep them up no matter what, because they think all you do is sit there and spam a few buttons.
Why this causes Healer Rage
Healing can be one of the most challenging roles in the game! Not only do we have to effectively manage our own resources such as mana our own health and consumables, but we also have the privilege of playing broker with yo ur health totals! What people often don't realize is that as a healer we often have to play triage. Prioritizing heals is more than just making sure the tank is topped off and then spilling over into your group or raid. We have to decide sometimes who lives and who dies! That is a heavy burden and one that we often times have to make as snap decisions. When a healer gets criticized for this, it's not exactly fair, and can cause not only rage but an added level of stress. This is normally when you'll find healers raging openly either through comments or possibly even over voice.
2. A healer has to carry those who are under-geared / unprepared

While a healer is capable of carrying an under geared tank or healing through a certain amount of damage from players not moving fast enough out of area damage, it should not be expected of us. There seems to be a large amount of players that believe a healer is obligated to heal the tank that isn't even trying to mitigate their damage or are woefully under geared for the content. Some people think it is OK for them to stand in the middle of a raging fire on the floor because the healer will heal them through it. You may think I'm making this up, but I've seen enough dps actually do this and then when asked about why they would say "because the healer has to heal me!". This also holds true for people who don't know the mechanics of a fight, yet insist to pull and bring much unnecessary damage on themselves.
Why this causes Healer Rage
Much for the same reason as number 3. Healing is already challenging enough in some cases. Doing things that while funny, are disruptive and unnecessary can really alienate you from your healer. Tanks don't randomly go into your dps spec and pull the groups in HoR, it just isn't happening. If you're a dps and you're purposely standing in Rotfaces's slime quadrant just to get your extra couple hits in, that's completely unnecessary and honestly it's rude. It is every raid members job to mitigate as much damage as they can, you can't rely solely on the healers. Eventually you'll get healers that will respond to this but ceasing to heal you, or openly being aggressive about your actions.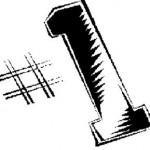 1. Whenever there is a wipe, blame healers first
There is this mentality that every time there is a wipe, you need to yell at or blame the healers first. After all it's their job to heal you through anything right? (see number 2.) There are few things more frustrating than seeing the group wipe and to hear someone immediately ask "so what happened there healers?". What boggles my mind is when this happens despite things like mortuary, big brother, raid buff system or several other mods that people may use that announce who dies and to what. We'll use one of the new ICC trash mobs for an example, Stinky. Stinky and it's twin Precious are the pets of Festergut and Rotface. They are also mini bosses very much like the trash pulls leading up to the Twin Emps were back in AQ40. Each has an unique ability, but in Stinky's case I've seen this mini boss / trash pull wipe more groups than some of the bosses! Stinky has three abilities
Decimate: aoe that knocks everyone to 15% health
Mortal Wound: 10% reduced healing done to you stacks up to 100%, placed on tanks
Plague Stench: raid wide aoe that ticks for about 3k every 2-3 seconds
He's pretty much setup to really mess with healers. If you get an ill timed Decimate followed by a quick Plague Stench it is possible to have multiple people in the raid die in one stroke. Every time I've seen a group wipe on it, the first thing I hear asked is why the healers didn't heal through it. Sometimes I've seen it expected of healers to time their group heals perfectly to go off when decimate does! I'm not saying healers shouldn't be prepared for it, but latency spikes and lag can cause heals to not exactly be spot on, and that should be kept in mind.
Why this causes healer rage
When a boss goes down smoothly you almost never hear anyone say; "That was awesome! Great job healers! That was all you!", but when a wipe happens you will hear the phrase "what happened healers?" way too often. Not everything is within a healers control. Sometimes things happen that stretch our abilities so thin there is no recovery. Random mob abilities chaining together can cause a group to wipe before a healer even has a chance to react. When someone places this burden on the healers, it's a short trip to off the rage deep end. Healers are already shouldering enough weight in a run, keeping a group topped off, playing healer triage and managing our resources to keep the group going. Looking at the healers after every wipe can cause healers to snap. I've seen healers rage quit raids, I've seen them rage quit guilds, I've seen them completely stop healing on the next pull just to watch the person who blamed the wipe on them die. I've heard stories of even worse events that have gone as far as an entire healing team leaving a guild in one swoop, leaving a raiding guild effectively healer-less.
Healers carry large burdens in a raid or group. Sure sometimes we might make comments about something being so easy because a tank out-gears an instance, but those are welcome breaks. We are not omniscient,we are not gods, we are not capable of predicting what is going to happen and when. We are just playing our role in a group, doing what we can to make things go smoothly. Remember, our job is a stressful one and one vital to the raid. Trust in your healing leads if you have one to make sure healers are doing what they need to be, and trust your healers a bit. Basically cut us a little slack, it's often times a thankless job.
That's it for today, until next time folks Happy Healing
Images courtesy of Icanhazcheesburger.com and staples