You can see elements of the default healing UI in place in a recent post. A number of you asked what the configuration window for it was like.
Don't laugh.
Here it is.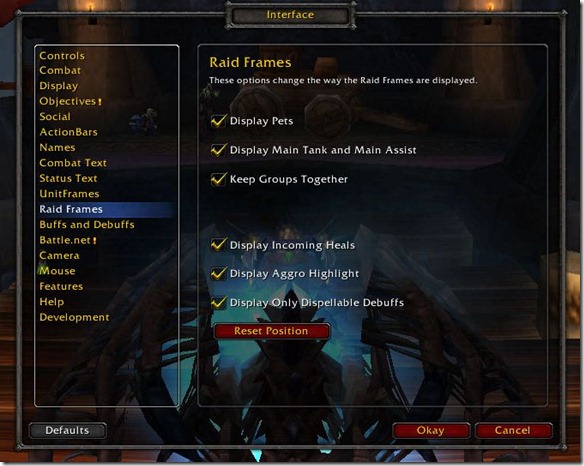 Yeah, that's it.
I should also add that it's certainly possible to drag it the frames around. I can't seem to find a way to lock it but maybe that's a user error.
You'll notice a c heck box that says Keep Groups Together.
Unchecked, it allows you to sort groups by role, group or name.
Now I don't expect the default interface to outright replace addons like our beloved Vuhdo or Grid. But I do believe there are some aspects of it that could use additional improvement. It's important to discern between must have and nice to have but can probably heal without it type changes.
I've already mentioned the need for clearer debuffs to appear on the frames
Resizeable bars would be excellent to have because not everyone plays on the same setup
Customizable energy bars. I don't need to see rage, focus, or energy bars but I do need to see mana bars of other players (healers specifically)
What about you? What would you like to see added? What do you think is important to have on your healing UI? What can you get away without having?