This is a guest post by Mimetir, an oversized owl of a raid leader on The Venture Co (EU). You can find her twitter feed.
Loot.
Shiny items of [insert rainbow colour here] pot of gold goodness.
Many players actively strive to better their equipment and make that their main goal in the game. Better, stronger, faster, more purple pixels than before, able and willing to go forth and vanquish something corrupt for the good of Azeroth. Go on, admit it – we all want loot: if we didn't, our characters would still be pattering around in recruit's regalia and would be prone to splattering over the scenery as soon as they looked at an end game raid. Better gear is a must not only for those players who actively raid but also for the other people they raid with in order to aid smooth group progression. But what about the people who just… don't go for loot?
Say a guild decides that they are ready for Trial of the Grand Crusader and choose to invite one of their regular and generally competent raid healers.
Call him Homer.
The catch is that Homer's in Naxx25 kit and the Trial is, well, at Grand Crusader level. Homer struggles and there are a fair few deaths and extra strains being put on other raid members to keep the group alive. There is limited success and the road to progression is rocky; the guild is increasingly beset by much wailing and gnashing of hooves. These are effects which would quickly avalanche into morale killers and unnecessary wipes – and, the longer they continue, similar cracks may start appearing in the guild.
You might think that Homer would have better gear considering he is a good healer and turns up for raids regularly. Is he contending against 9 other clothies for his loot? I'd hope not unless their lock is an astonishingly good kiter. Has he been on runs plagued with plate drops? Not at all, he's seen useable loot every week for the past six and counting. He just never rolls on loot. He's been known to pass gear with twice as much spell power than his own in favour of the druid tank's off off spec.
Twice.
Players like Homer are not as rare as you might think: I have seen many different players pass on loot which seems a boon giftwrapped for them from the loot gods.
What goes through a player like Homer's mind? Perhaps one of the following:
I don't need it as much as X does, give it to him. This reason is quite acceptable if it's not a regular occurance. The player may just be a nice person – it's sweet for players to occasionally pass loot for other team members and can bond the group together. But if a player regularly passes in favour of giving loot to others it may cause frustration and have other, deeper reasons behind it…
I have equal stats to [equivalent class] so I must be just as good without new loot. This reason can be somewhat deceptive and is the by product of a lack in knowledge of game mechanics and an over or underactive confidence. The player may truly believe what he's saying, in which case nodding and smiling at him is probably the best initial reaction. On the other hand it may mean that the player doesn't believe this at all and is trying to mask the fact that he's hopelessly confused.
I use custom / old stat weightings and that item doesn't fit. Not many items seem to. Stats are understood in different ways by different people – some people have trouble getting their head around them at all. Some players get a grip on stats and then hold on to that understanding for all time, even though stats change over time. These approaches are fine and can be addressed gently, starting with the basics – not everyone needs or wants to know the mathematics in depth.
I don't understand loot and you're waiting for a decision from me so give it to someone else already. Some players have never got a grip on loot at all. They may think that there is a complex maze of mathematics and stats behind understanding loot and be terrified of entering it. Alternatively they may not want to ask for help in case people think they are stupid. Whatever the case, these players may get easily irritated when attention is drawn to them during loot rolls.
I don't have any interest in progressing this character but I'm relied upon to be here with this character. If this is the case the player will show no interest in anything to do with the run – gear progression, instance progression, tactic progression. They may become bitter and, gradually, an unreliable raider in more than the loot sense. They may also spoil for fights; in this situation regularly passing on loot would just be an indication that this player needs a break.
There are probably many other reasons but those are the main ones I've heard players use. All of these responses can lead to an uncomfortable atmosphere in the passing player's group – just look at the effects Homer has on his guild's progression run. Progression requires every member of the group to be of an equal standard in their role in order that the group knows they can trust and rely on one another. Homer's loot behavior may inspire bitterness and futility in his healer teammates, for example; the longer it goes on the more uncertain they are whether they will have to keep an eye on picking up Homer's role.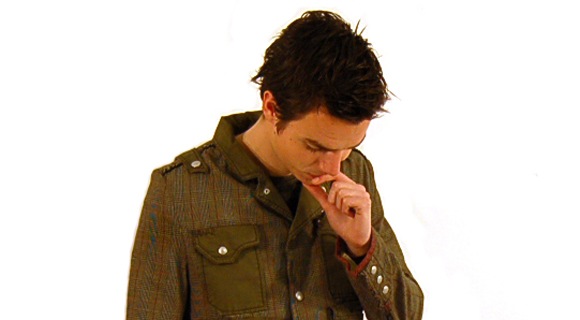 A player who is in this situation regarding loot is also likely to be feeling uncomfortable himself. Whatever his reason for passing on loot regularly, Homer is likely to be aware that it is creating tension. He may also feel cornered and not know how or whom to talk to about it: he has, to his mind, a good reason for passing on loot but his group members' teeth are wearing into dust and their hooves getting chipped. He may realize that on some level he is letting the group down. This may lead to a drop in his performance and skill level, and potentially to a voluntary or forced drop from the raid team.
A player's reason for constantly passing, whatever it may be, is their reason – not an excuse. It should not be ridiculed or dismissed out of hand by anyone in the group, including themselves. Neither should a blind eye be turned to this behavior if it is causing tension in the group. I think it should be brought into the open and discussed in a supportive manner, either as a team if everyone is comfortable to do so, or one to one between the player and either an officer or someone who is close to the player, who is comfortable being a mediator. Most of the reasons listed above are easily addressed – the second, third and fourth could all be eased through a variety of methods. The player might be directed to theorycrafting sites such as Elitist Jerks to read around their class in order to nourish or update their understanding of it. They might be encouraged to start playing with sites such as Lootrank, Warcrafter or download Rawr. Class group discussions and workshops could be run within the guild. Hell, a few patient players in the guild might take it upon themselves to run a few more relaxed instances with Homer to have him learn more about his class or become more used to loot rolling in a less stressful environment.
The fourth and fifth reasons listed above are the most worrying ones for a guild. Those are the ones which most quickly lead to a player feeling like they are being forced to do something they don't want to, and becoming alienated from the guild. The player knows he is relied upon and this fact becomes a burden. He becomes more stressed and disinterested with varying reactions depending on his personality: the progression path gets rockier for everyone on it.
In my opinion it is crucial to watch out for raiders repeatedly passing on loot. I'd say that from a raid leader's perspective it's important to open those lines of dialogue with a Homer-like player and get an idea of his mindset and what should, if anything, be done about it: Obviously as a raid leader you don't want to be stuck with a player whose loot behaviour holds the rest of the group back and causes cracks to appear.
Of course, depending on your agreed loot set up, as a raid leader you could simply give loot you consider beneficial to the player even if he passes on it, but that may cause its own problems. Will the player feel even more cornered and forced to do something they don't want to? Probably. Will they and other group members loose or gain respect for you and the loot system and will it cause more cracks or cement over old ones? Probably the former. Do you, in fact, know better than the player himself?
So if you know someone who regularly passes on loot – or are someone in that situation – get talking about it. There's no shame in not understanding something and the mechanics of WoW are too vast and perhaps fluid to be nailed down in one in one brain at any one time. Whether you're Homer or Homer's group member you may just learn something about another class or person and become a closer, better, faster – more purple – group for it.
I'd be interested to hear what you think, too – be you the uncomfortable Homer, the gnashing group member, the exasperated raid leader/officer – or you've seen it before, from afar, and pondered on the subject. Do you think loot passing is something which happens often? Something which is a taboo subject, especially in raiding guilds? Something which shouldn't happen if the guild or group is set up correctly? How do you think this kind of loot behaviour should be addressed – with sidelining or discussion and support?