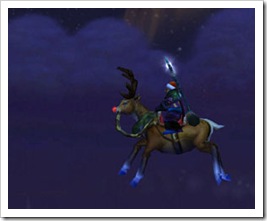 Merry Christmas everybody! 
After grinding out around 50000 honour yesterday (that's honor with a U), I snagged an epic PvP ring and an epic PvP cloak. This brings up my resilience to around 450 and bumps my health to a staggering 22000+.
I am officially a raid boss.
The rare number of you that have stuck around for over a year will remember what type of blogger I was like then.
Disjointed. Bumbling. Disorganized. Unknown. Difficult. Inaccurate.
I didn't know what I was getting myself into when I started blogging and hitting the publish button. But I knew I loved writing. Over 600 posts published. Over 5500 comments. Almost 1500 subscribers (and I was so hoping I'd hit 1500 by New Years).
This blog allowed me to meet other WoW players and bloggers who were just as interested in the game as I am. Many of them I became friends with. It has helped support my hobby and my studies financially. I learned a lot about how to communicate my ideas with clarity. I learned how to manage a community. And I had a lot of fun doing it.
Along the way, I picked up two wonderfully talented bloggers. Their brilliance continues to astound and to amaze.
I just wanted to say thanks for sticking around and continuing to have faith in what I do. Many bloggers start out strong but burn out after a time and it's a miracle I'm still here.
I'm happy and grateful to be surrounded by a crack team of WoW players along the likes of Lassirra, Amava, and Lakland who've taken the plunge to join me even though there was no guarantee of success. Kimbo, Ice, s13, Dog, your efforts are much appreciated in your roles in the guild. Thanks for helping me make this work.
Upcoming
Blog's going to be on autopilot for the next few days. Here's what to expect:
World of Matticus retrospective: A look back at 2008
Minimum Requirements for Naxx (Friday)
My first commenter (Hint: It's a bird), a meme started by One Among Many
A plea from Amava for us healers to not ignore hunter pets
More guest posts
The elusive search for a Holy Paladin blogger and Resto Shaman blogger to add to the Matticus ranks
Canada
There's about a foot and a half to 2 feet of snow in my area right now just looking out the yard. I suspect I'll need to help dig the car out of the snow just so we can make our way down to the home of a family friend where we usually spend our Christmas dinners. There's always an annual poker tournament. And I always lose. After a big delicious dinner of lamb, ribs, and other assorted Chinese cuisine, I'm off to hang out a friend's place before we make our annual trip to lineup at Best Buy to pick up Boxing day swag.
Mental note: Next time I get pocket Jacks, I'm auto folding.