Looking to build a website for your guild?
Enjin has raised the bar when it comes to the simplicity and power of what a guild website can do. The incredible array of features means no more fiddling with custom setups or worrying about patch updates. Over 200+ customizable themes at your finger tips means you can choose an image that reflects the personality of your guild.
As you'll find out, Enjin isn't just a simple guild host. It's a platform designed to help you achieve your guild's goals without a headache.
Let's look at some of these goals, and how they can you manage your guild efficiently…
Communicate with your players
Enjin knows how important it is for you to stay in touch with your players.
Need to schedule a raid or alert them that serious PvP action is going on? Set up robust forums to coordinate activities, strategies, or plans. Use the Events and Calendar module to establish signups for events and allow your players to indicate what role they're willing to come in as.
The integrated chat module lets your players socialize with each other when they're not at home.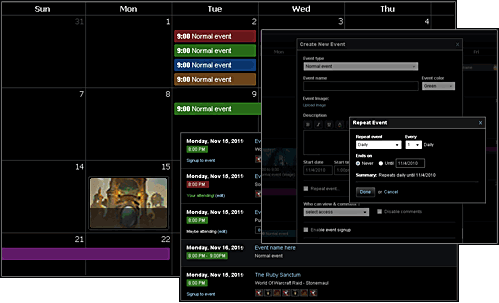 Peace of mind
Enjin developers are gamers just like you. They know what features matter.
What's important to you is just as equally important to them.
If you're upgrading to new versions of WordPress, vBulletin, or whatever current solution you're using, the process can be stressful and disheartening. You might be worried that the effort you placed in the design and customization of your guild site will be erased when you upgrade to the latest version. With Enjin, you don't have to worry about wrestling with code. New features and new themes are regularly released.
It's painless.
It's fast.
It's easy.
Keep your guild up to date. You don't have to upgrade the site or install your own plugins. Enjin takes care of that no matter what games your guild plays.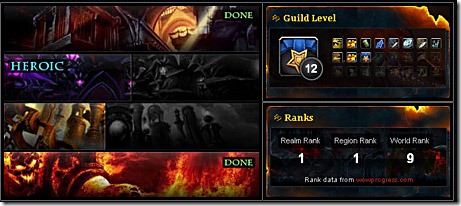 Looks matter
Over 200 themes and designs means you can find a look that appeals to both you and your guild. You can even use the theme editor to change the way your theme looks without destroying the engine powering Enjin.
Whether you're working on a new theme, or modifying an existing one, Enjin's templates gives you the ability to change your guild's look without having to touch the crucial code behind it.
Get Enjin today
The strength of Enjin is in the simplicity, the security, and the support.
Enjin is the solution to the headaches that plague guild leaders:
Spend more time gaming and less time managing your site
New features and site themes are released regularly
Over 12000 supported games
Premium plans come with a free Mumble voice server included (and yes, you can add more users)
Your site can evolve with your guild as they expand into other games
Built in application system to manage potential recruits to your guild (No more copying and pasting forum templates)
Use your own custom domain
See what others are saying
I know how to game and how to produce great audio. When it comes to websites, I trust Enjin.  With their help I was able to create a completely customized community experience in no time. Thanks Enjin!