There's a distinct lack of Death Knight blogs out there at the moment. But with the combination of Google, Blog Azeroth, and the Twitterati, I've managed to scrounge up a few. If you just started a Death Knight and you're looking for some pointers or if want to read up on some Death Knighty adventures, try these on for size.
Stoppable Force: He doesn't always blog about Death Knights, but there is still some stuff for aspiring Lich Kings everywhere.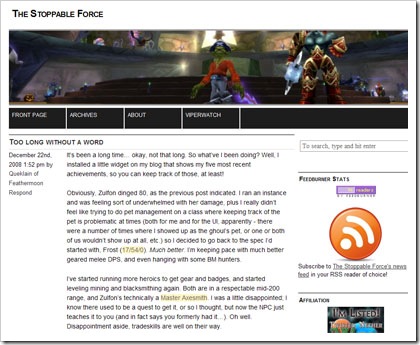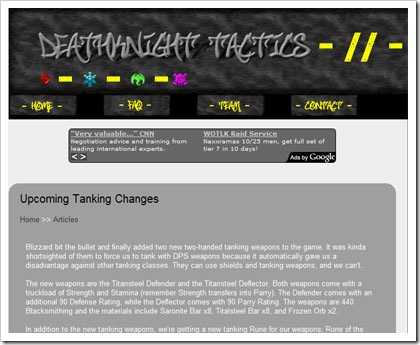 Deekow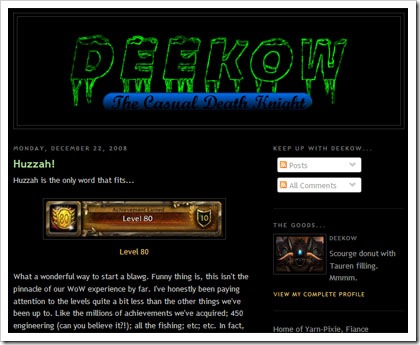 Kova and Mortition's Death Knight Travels: This blog hasn't been updated in a few weeks.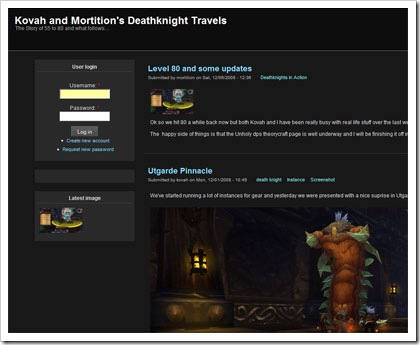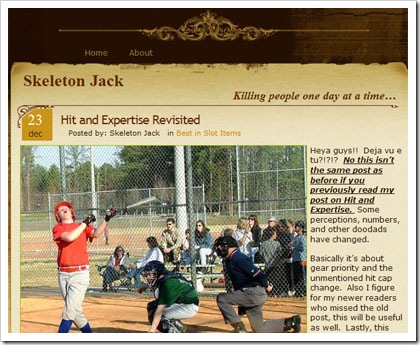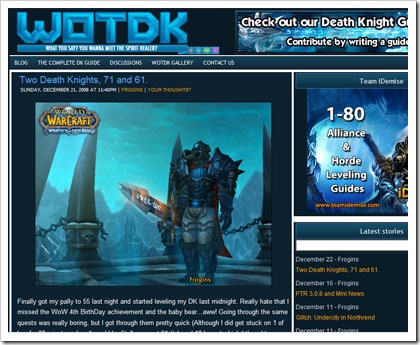 deathknight.info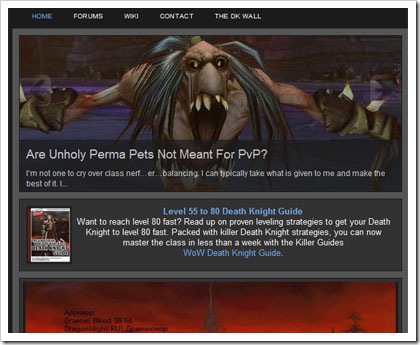 Do you have any Death Knight blogs you'd like to add?